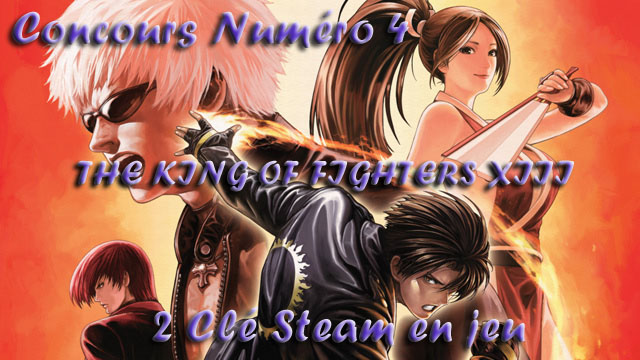 Le Lot : 2 clé Steam pour le jeu THE KING OF FIGHTERS XIII STEAM EDITION.
Pour tenter de gagner le principe est simple :
– Aimez la page Kurogenesis sur facebook
– Follow le compte kurogenesis de twitter : https://twitter.com/Kurogenesis
– Retweet sur twitter et/ou partager sur facebook le concours avec le tag #CKuro4
– Vous déclarez participant au concours 🙂 !
Deux d'entre vous seront tirés au hasard (random.org) sur la liste des participants. Fin du concours dimanche 19/10/2014 à 18h. Annonce du gagnant : dans la soirée du dimanche.
Soyez nombreux à participer. Enjoy!